Kids Self Defence Training In Balbriggan
Kids Self Defence Training Keeps Your Child Protected
Self Defence skills are essential tools for a young child to know at an early age and at Elite Taekwon-Do Academy, we pair our basic Martial Arts training with a core set of movements in our Kids Self Defence training. Students quickly gain experience with how to defend themselves in a conflict while instructors maintain a safe and secure environment.
By building a foundation of self-defence knowledge, our students grow up with improved safety and are often able to defend those around them.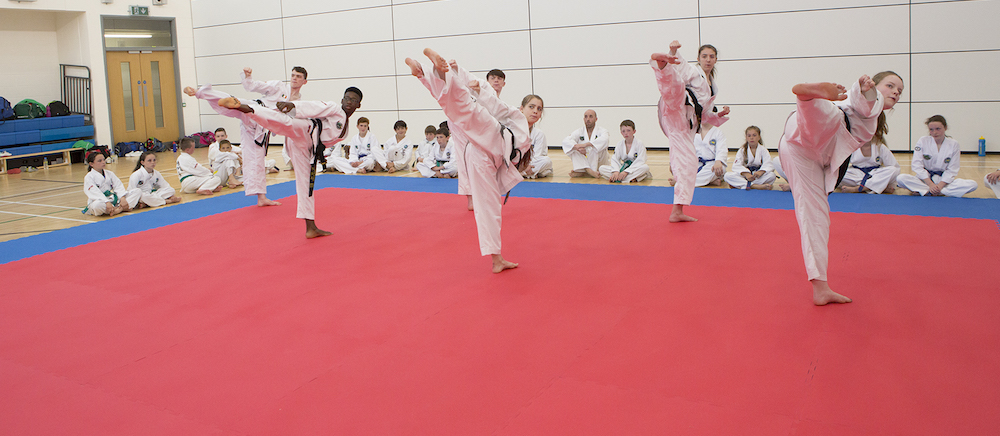 Preparation Is Key In Our Self Defence Training
Threats very rarely offer any warning signs before an attack and at Elite Taekwon-Do Academy, our Kids Self Defence classes prepare students for anything.
After just a few classes, your child will see improved:
Situational awareness
Reaction time to a conflict
Knowledge of the threats around them
Simple Martial Arts Movements Can Keep Children Safe
Whether the threat your child faces is a bully at school or a stranger in public, our Kids Self Defence classes offer simple martial arts techniques that students can quickly master and keep at their disposal. These classes have become a great compliment to our traditional Kids Martial Arts training as they play off many of the same tools we teach Martial Arts students. But instead of preparing for competition, our self defence students are readying for real world dangers.
Techniques taught inlclude:
Strikes with the fists, feet, elbows and knees
Submission techniques for like-sized attackers
Alerts for nearby adults or strangers
Get Started Today With Kids Self Defence. We Proudly Serve The Balbriggan, Lusk, Rush, Skerries And All Other Dublin Areas!
We hope our Kids Self Defence classes are strictly precautionary and never have to be applied in real life. But we're not willing to take those chances. To sign your child up for the most effective self defence classes in Balbriggan, simply fill out the short form on your screen and a member of the Elite Taekwon-Do Academy staff will take it from there!