Balbriggan Anti Bullying Curriculum
Equip Your Child With The Necessary Anti Bullying Tools
At Elite Taekwon-Do, we are committed to creating and maintaining a positive, friendly, and respectful atmosphere within our school and that starts by equipping our students with the tools necessary to face down a bully. Our Anti Bullying curriculum is a part of our Kids Martial Arts classes. We strive to educate students on how to avoid physical confrontations and resolve conflicts.
And as a conclusion to their Anti Bullying training, our older students complete a presentation to the younger students about the dangers of bullying and how to best deal with a bully.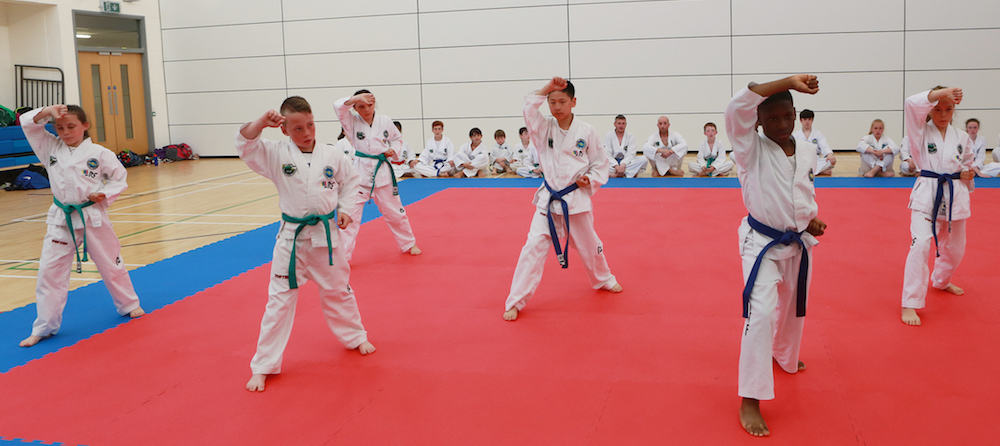 Help Your Child Avoid Nagging Pressure With Anti Bullying
Bullies target children for a number of different reasons, but chief among them is the perception that a child lacking self-confidence will be easy to pick on. With Elite Taekwon-Do Academy's Anti Bullying program, your child will quickly develop self-confidence through success in the dojo and the approval of their classmates.
Our instructors also foster self-confidence in students through:
Individual attention and unique relationships with each child
Constant feedback and communication about what each student is doing well
Clear cut goals that foster a sense of accomplishment for our students
PLUS A Focus On Vital Communication Skills
It's important that all children learn how to communicate their emotions at an early age. Our Kids Martial Arts classes feature extensive training for children to learn about articulating their thoughts in ways that aren't physical or damaging.
For many children, the simple release of energy while practicing their kicks and punches during Martial Arts Training is enough. But for others, communication is more complicated. We aim to connect with students on an individual level and promote two-way conversations.
What To Do When Confrontation Is Unavoidable
Your child will most likely find themselves in a situation where confrontation with a bully is imminent. In these situations, each of our Anti Bullying students is equipped with easy to use self-defence techniques that will protect themselves and others.
Techniques include:
Rapid fire strikes
Self-defence blocks
Bully submissions strategies
Give Your Child The Tools To Protect Themselves And Others! We Proudly Serve The Balbriggan, Lusk, Rush, Skerries And All Other Dublin Areas!
Bullying is a problem that will likely never go away. Be proactive with your child and give them the knowledge to face bullies effectively with our Anti Bullying Curriculum at Elite Taekwon-Do Academy. Simply fill out the short form on your screen for more information.